World of warcraft legion sell
As a Mage, my class hall is kind of shoved into the bottom corner of Dalaran somewhere, but I can teleport there from wherever I am. Must sneak carefully, because nearly everything could kill. Now I originally thought we would talk about this just a little bit before moving on to other topics and instead we recorded damned near an entire show about it.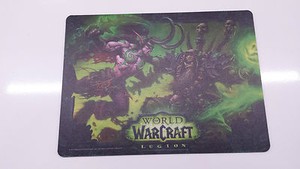 Considering how different Legion feels from previous expansions, it's hard not to feel like there's a new vision guiding World of Warcraft.
In Hyperdimension Neptunia Victory they make a fairly big deal out of Neptune not being a CPU in the alternate dimension, and the first chapter of the game is devoted to finding the object that can restore her power.
You can create a human, a Gnome, a Night Elf or a Dwarf for the Alliance or an Orc, a Tauren, a Troll or an Undead for the Horde.
Thanks to Awakening's extensive reclassing system, dissonance will pop up when you reclass your characters and they still talk as if they're in their base class - for example, Kjelle begins as a Knight (a defensive class with heavy armor), and many of her supports and tile conversations mention it.